Bellagio Hills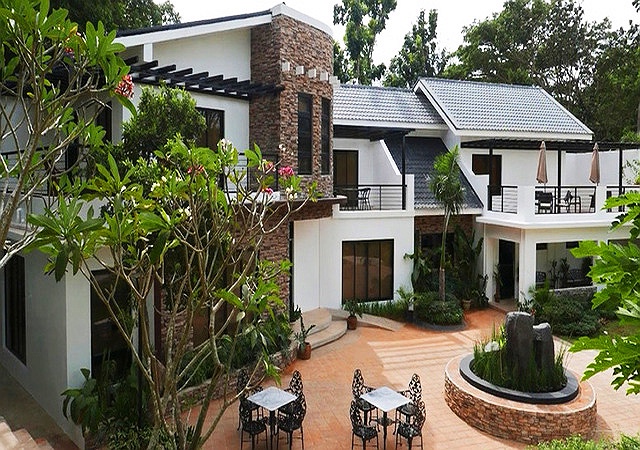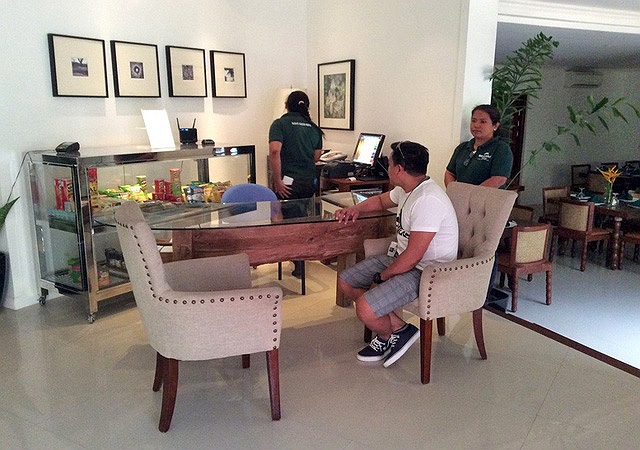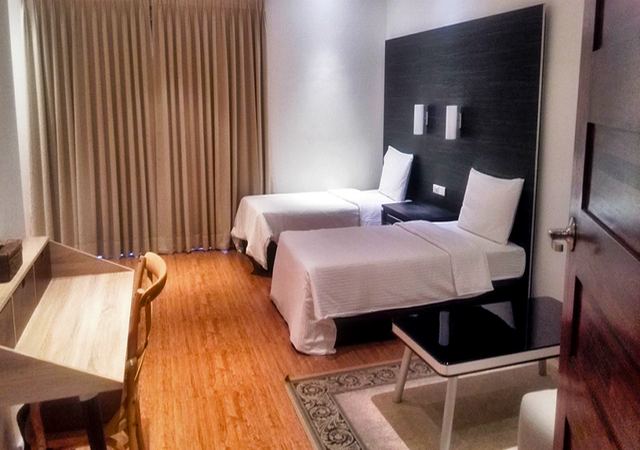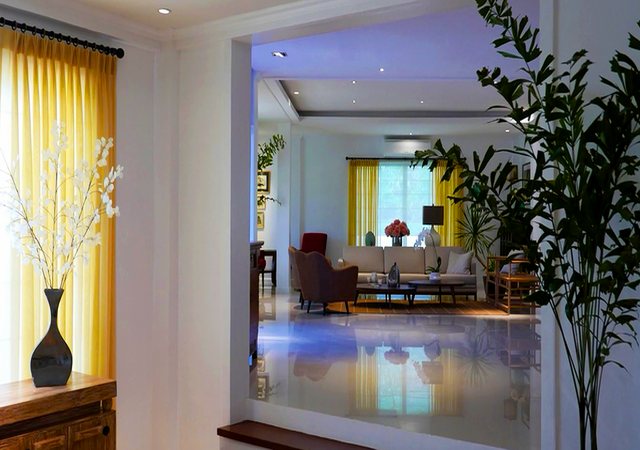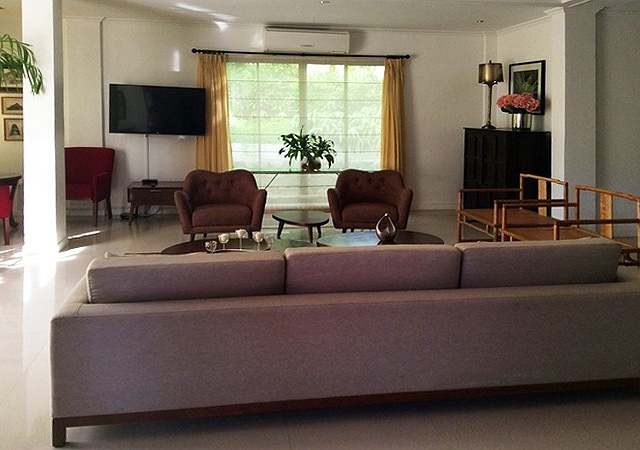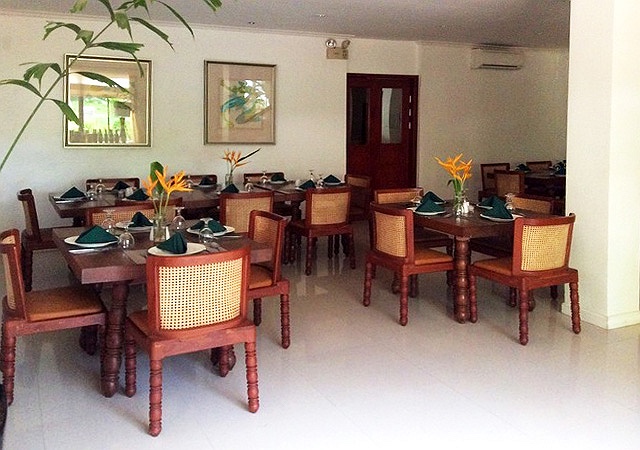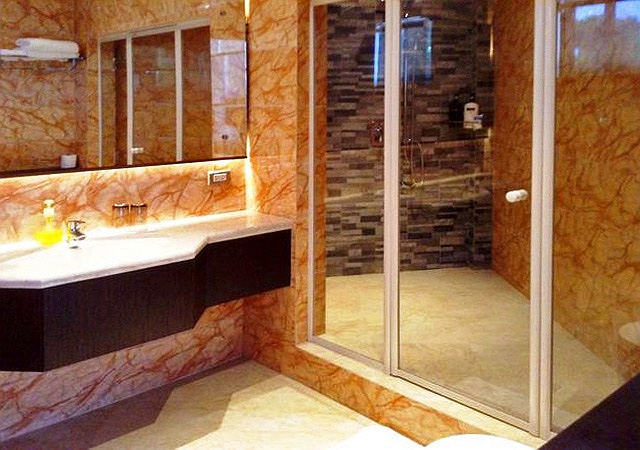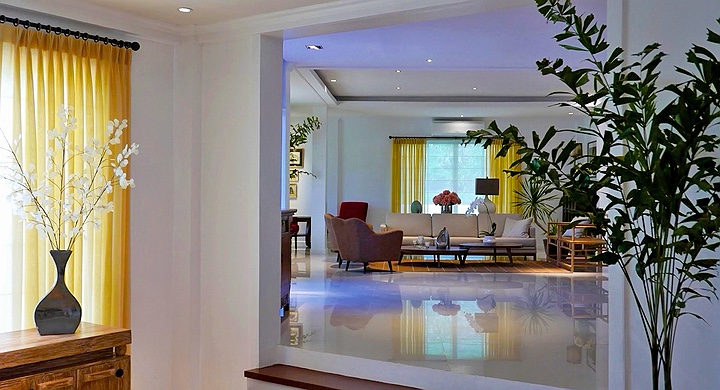 Php 3,600.00 per room per night base in twin share with breakfast.

Bellagio Hills shines at the west center side of the lake Paoay, just overlooking the former Malacañang of the North. A short distance away from the bustle of Laoag and Paoay present with a private garden paradise.

Modern Contemporary world-renowned flair for design and luxury living is showcased in every room. While modern conveniences will make your life simple, exclusive - made furnishing and artifacts will transport you to an era of traditional excellence. All rooms are prepared with a devotion to detail that can only come from the proprietor's profound passion to exceed expectations. We book the junior suite room. As they have only 2 suite junior rooms of a total 4 rooms an early reservation is recommended.

The individually chosen, local-inspired decor of our guest rooms merges effortlessly with all the modern conveniences you would expect. Rooms in the main hotel echo their hill and annexes rooms afford the guest view to the gorgeous gardens. Each of the 2 junior suites offers an additional lounge area with welcoming sofas and tub chairs. Kick back in a room swathed in classic/soft lines and pastel shades. Each suites has a balcony, terrace on where can set a private romantic dinner and survey the scenery day or night.
Ciudad Fernandina Hotel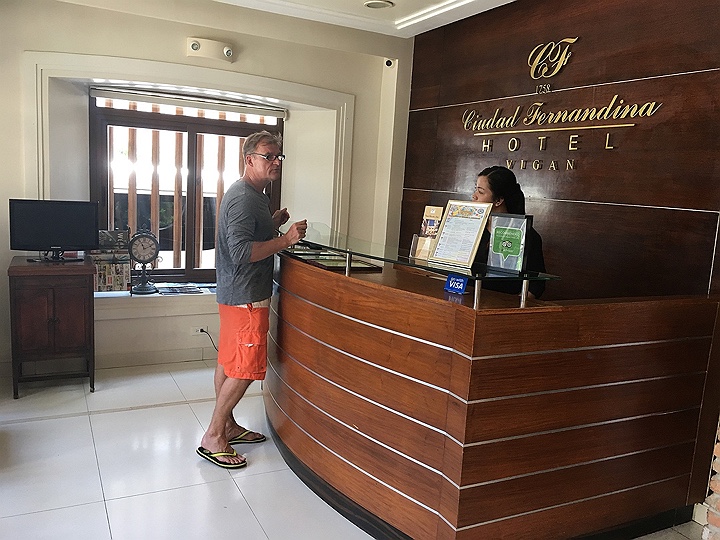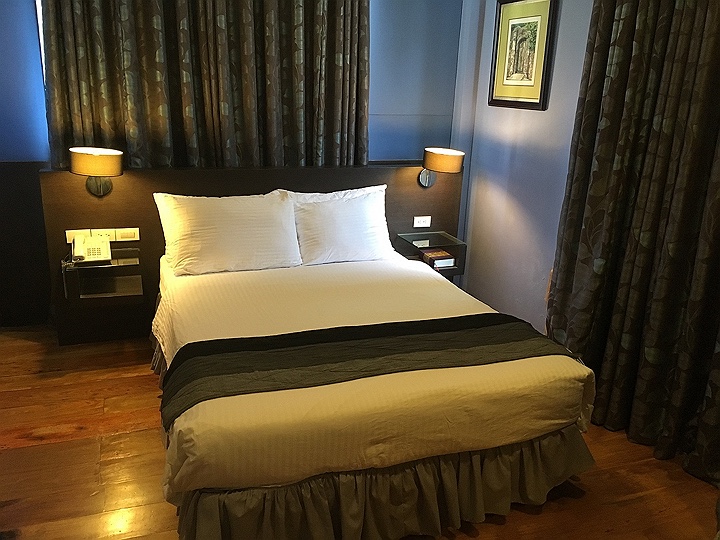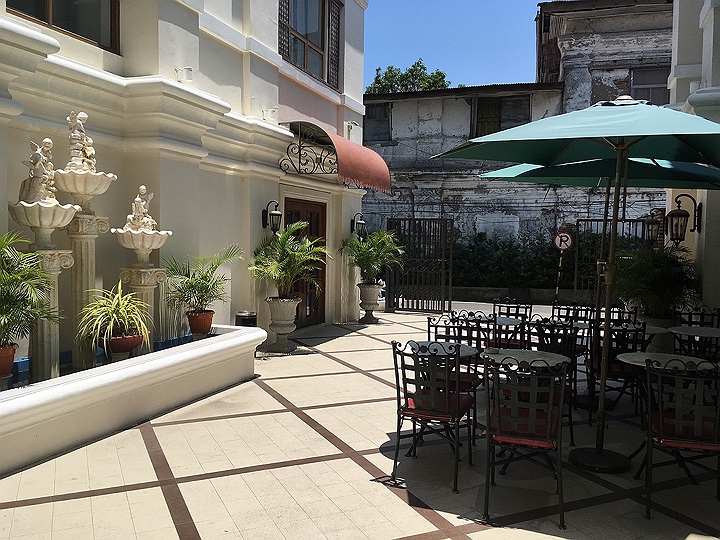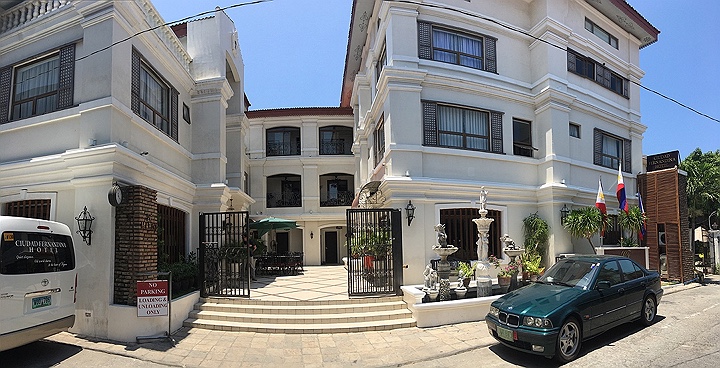 Php 4,200.00 per room per night base in twin share with breakfast.

The ambiance of this hotel bring back to the ancient times but modern facilities. The cleanliness of this hotel is up to my standard. The hotel is conveniently located within the Vigan Heritage Village and walking distance from the: Archbishop's Palace, St Paul Metropolitan Cathedral, Burgos Museum, Plaza Burgos, Plaza Salcedo, Crisologo Museum, Syquia Mansion, Antique and Souvenir shops, the famed ancestral houses. We recommend to book the deluxe room for our guest as the standard rooms are a bit small.

Room choice of Double/Full or Twin bed Size,with our spacious, comfortable rooms and facilities, safety deposit box, cable television, air-conditioning unit, hot and cold shower, coffee and tea making facility. The hotel has more than 100 paintings displayed inside the rooms and along the hallways and will certainly delight art aficionados.
Fort Ilocandia Resort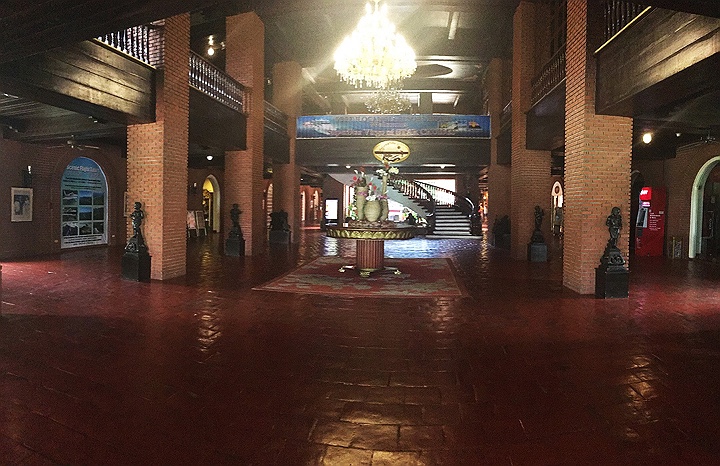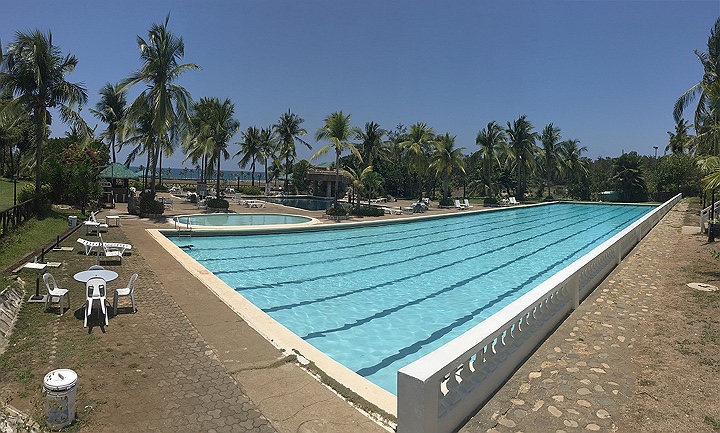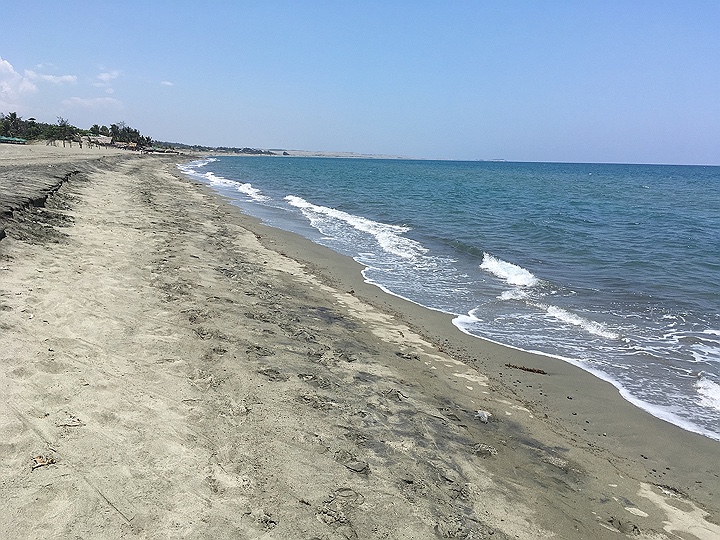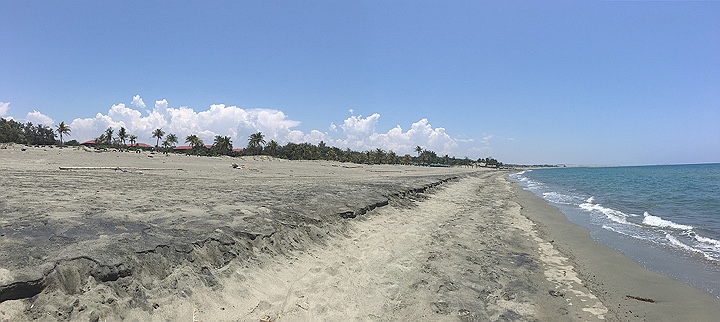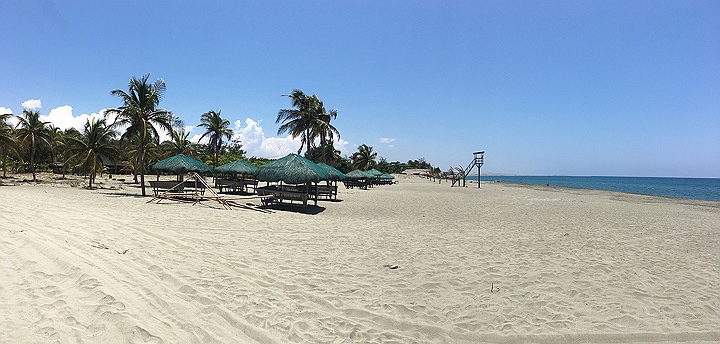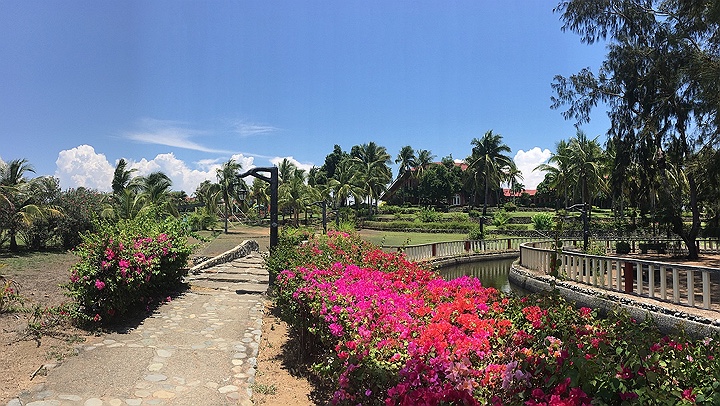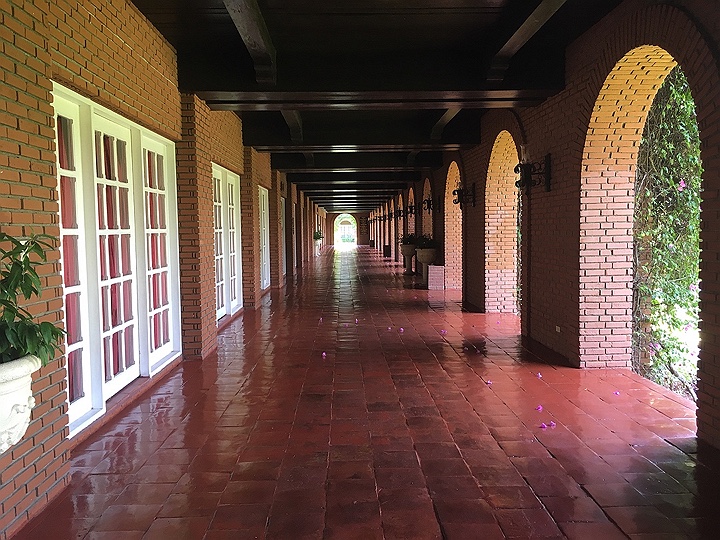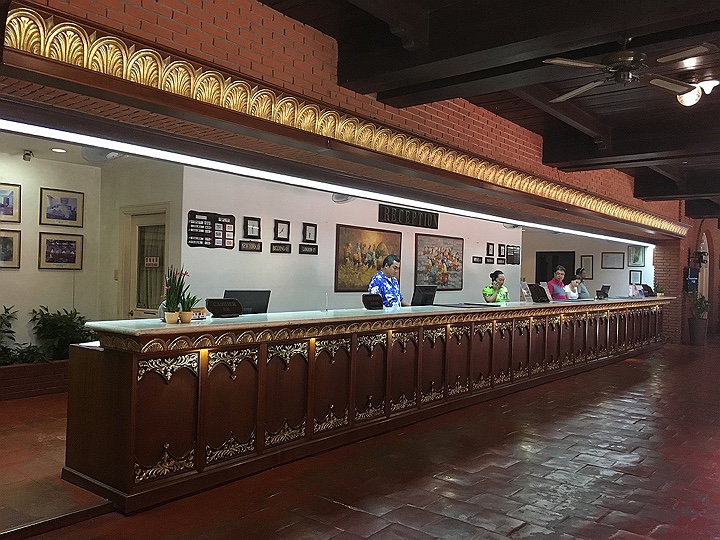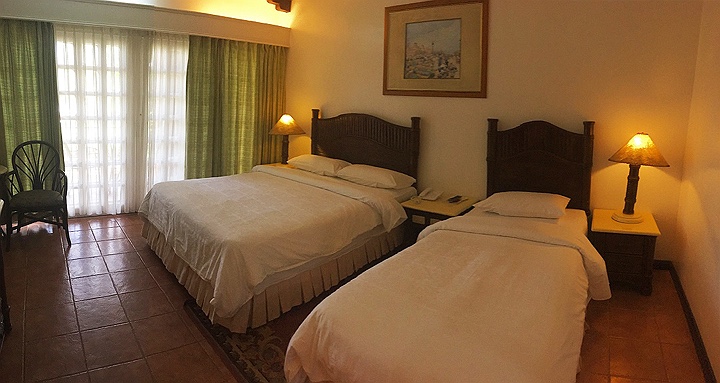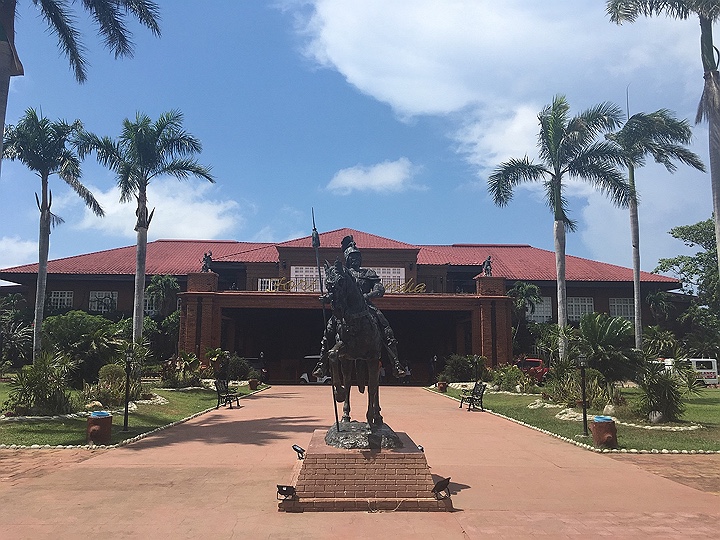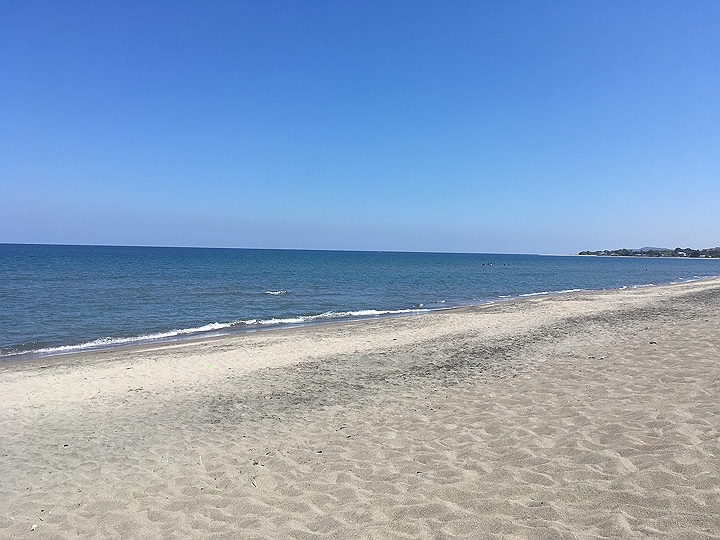 Php 4,800.00 per room per night base in twin share with breakfast.

The only 5 star deluxe Resort Hotel in the Northern Philippines sprawling over 77 hectares of land amidst gentle sand dunes and pine forests with a 2 kilometer sandy beach facing the South China Sea. It is located in the heart of the City of Laoag and the province of Ilocos Norte. The Resort is complete service comples resort Hotel and you might feel a bit lost as it is a huge place. It's a 10 minutes drive from Fort Ilocandia Golf & Country Club at Paoay and from the Laoag International Airport. We book ussualy the standard room.

A total of 290 beautifully well appointed guest bedrooms offering you a scenic view of the resorts gardens or the swimming pool. You will find our room features delicately chosen for your convenience, comfort, safety and privacy. Immerse yourself as you take a glimpse of our rooms. Single or Double occupancy, 2 Buffet Breakfast, Free wifi access, free Entrance at Casino, Airport-Hotel-Airport Transfer, Free use of Gym, Free use of Beach Huts.
Gordion Hotel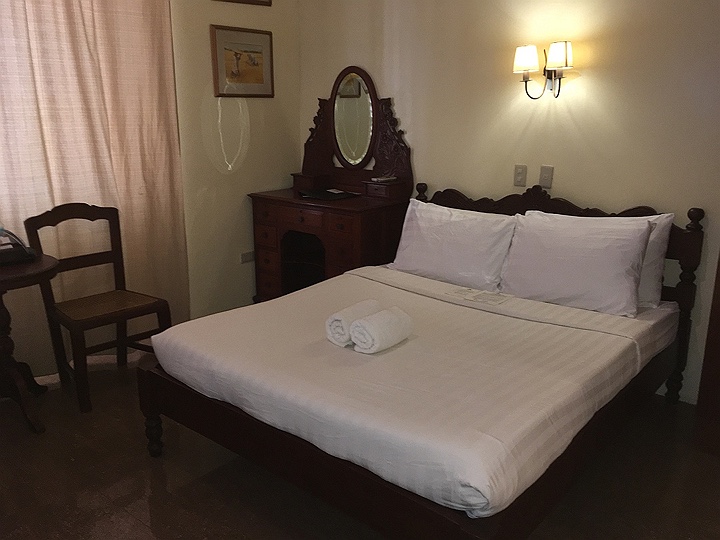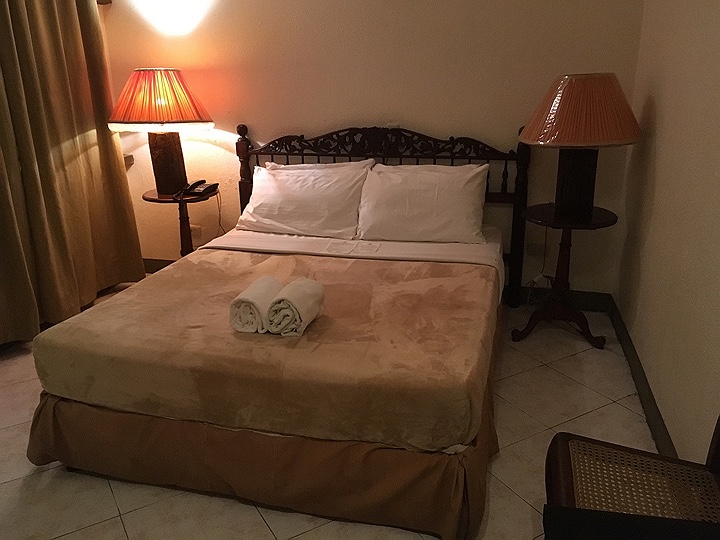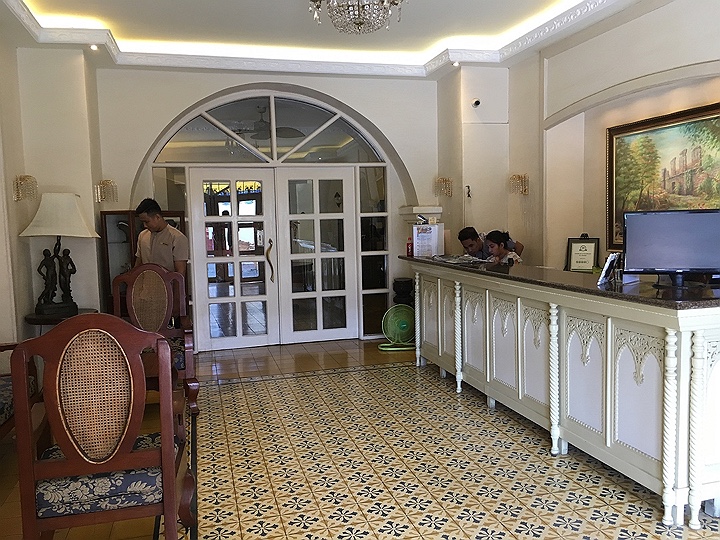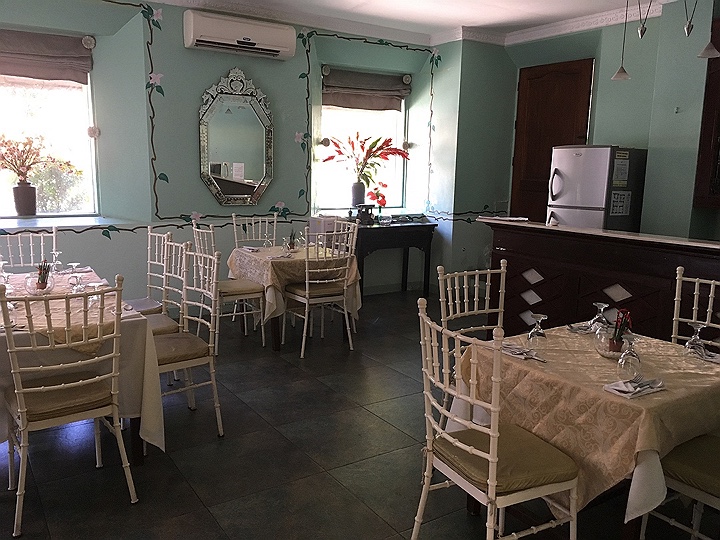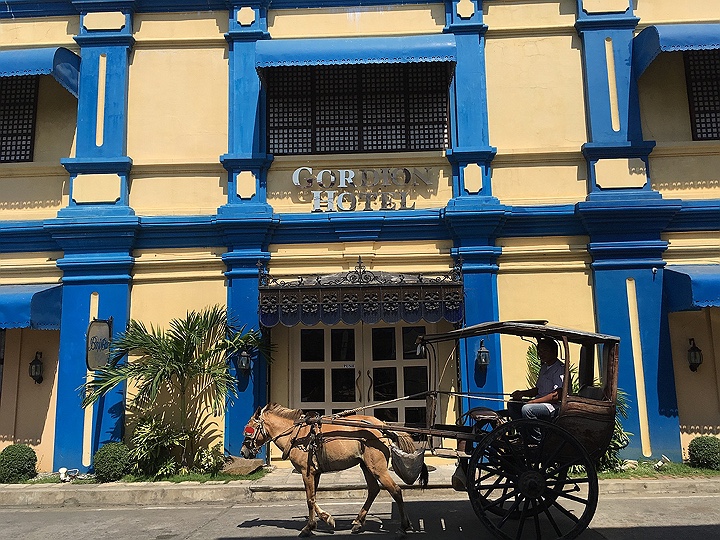 Php 3,200.00 (Standard Room) per room per night base in twin share with breakfast.

Gordion Hotel is a small boutique Hotel with 21 well appointed rooms offer historic charm together with comfort. This Hotel is located very near Luna Hotel and situated in the main touristic Mestizo district of Vigan City and the most interesting sight are all nearby. The breakfast is served in a lovely courtyard with rustic charm but food could be better. We book for our guest mostly the smaller standard room but of course the bigger deluxe room can be requested as well.
Hotel Luna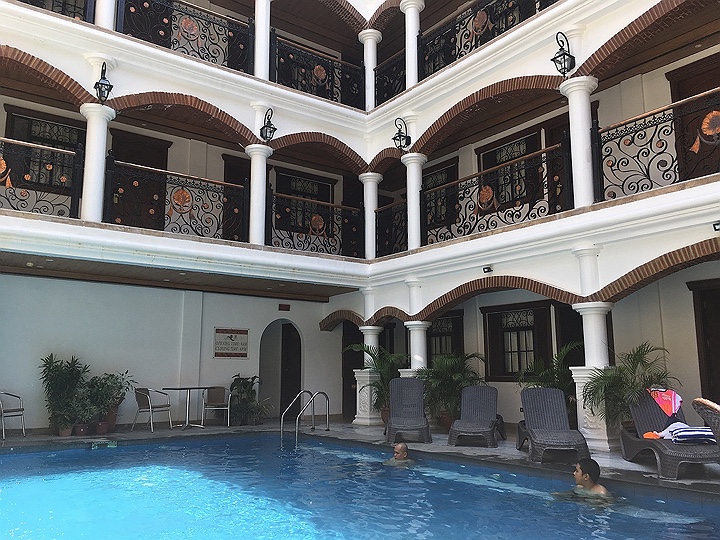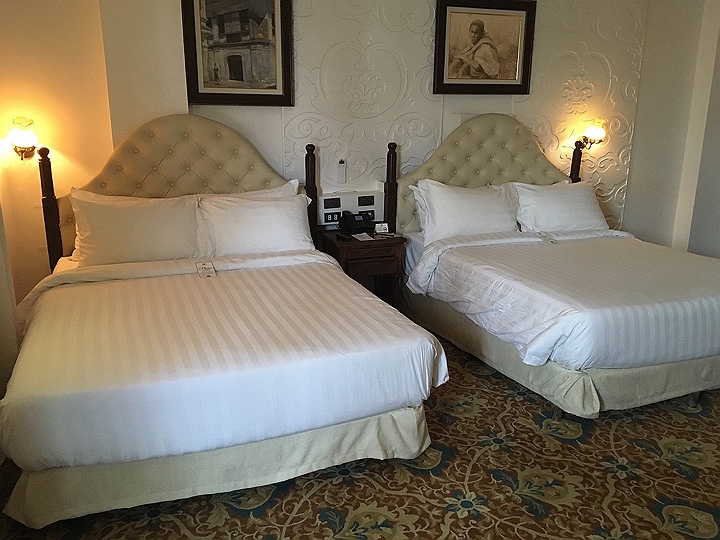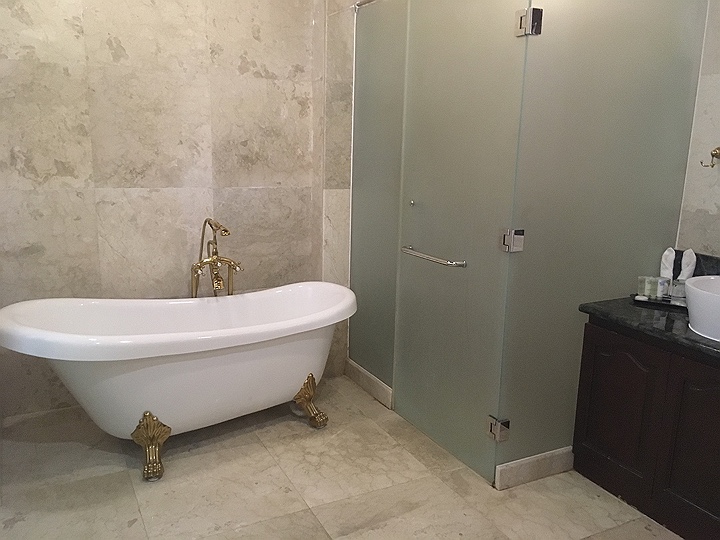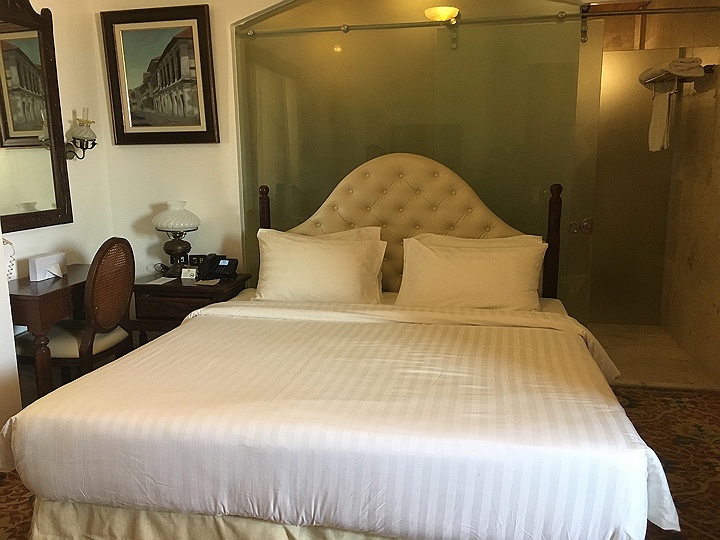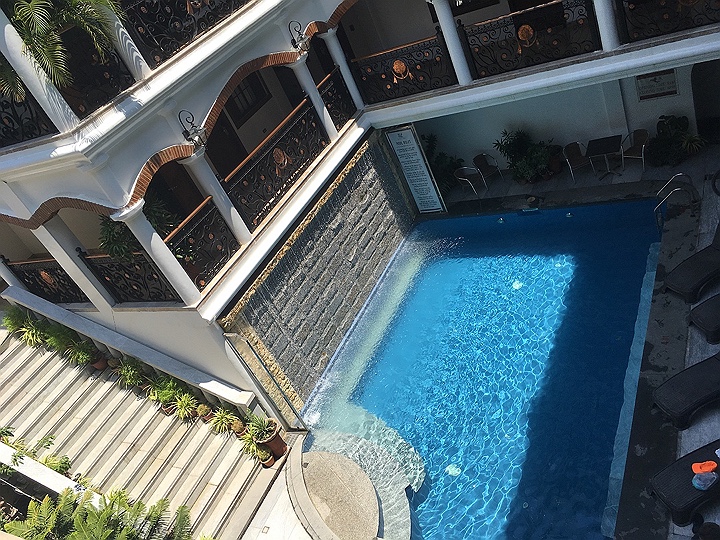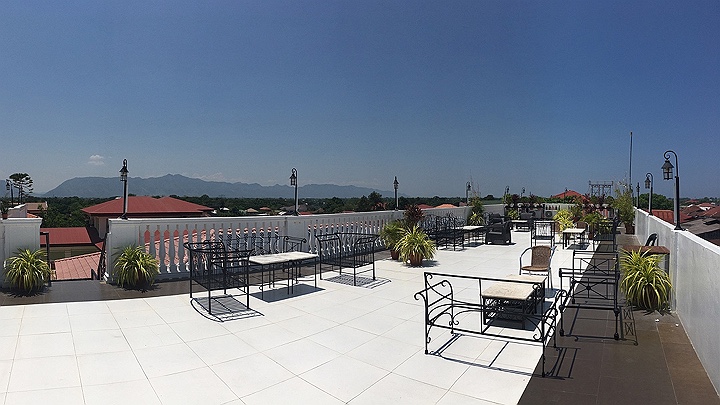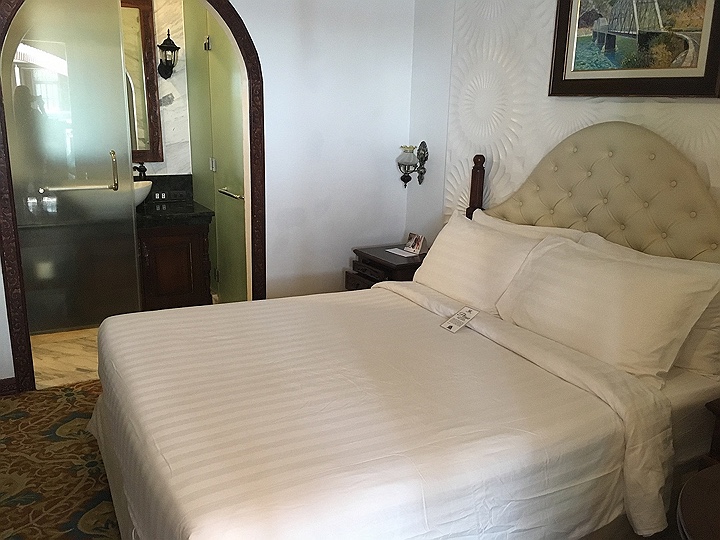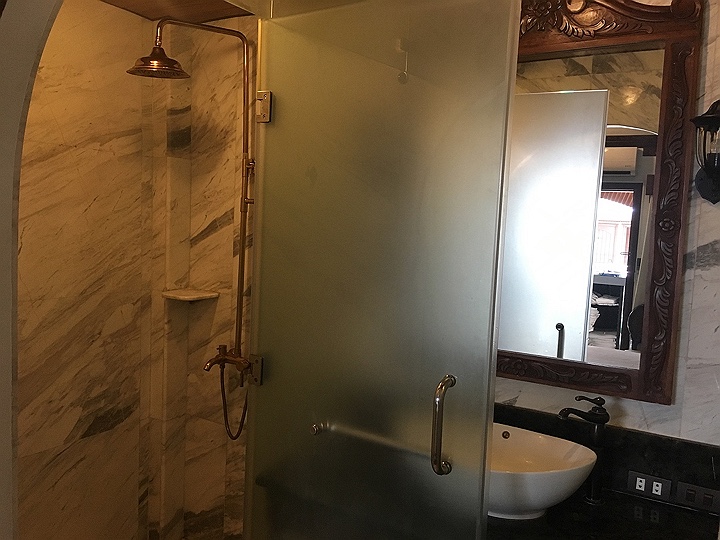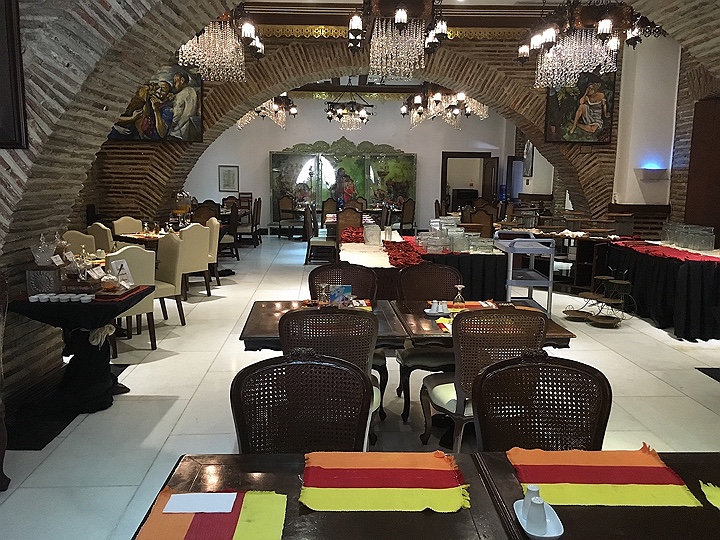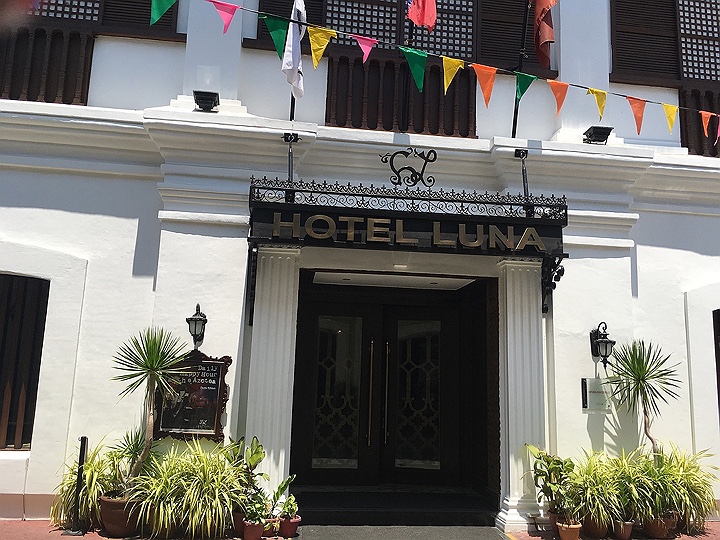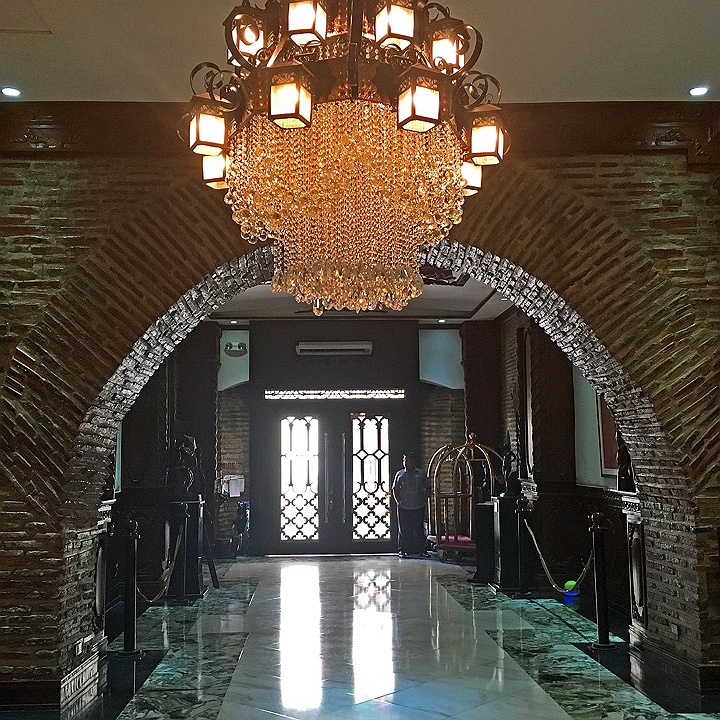 Php 3,420.00 per room per night base in twin share with breakfast.

Luna Hotel, the best hotel around offers great value of money and is located at the heart of the Heritage Village and Crisologo street in Vigan City. Hotel Luna is the first and only museum hotel in the Philippines. The Hotel showcases the finest Philippine Art, boasting of rare and vintage artworks and dynamic modern pieces from master painters, contemporary artists, to National Artist including Juan Luna masterpieces. The Hotel combines modern comfort with the old feel of the place. The staff and food is good and the buffet breakfast has a lot of choices. The standard room included in our packages is very similar to the deluxe room except for the bathroom as this room comes among others with a bathtub.

Elegant and spacious. All rooms have a flat-screen cable TV and private bathroom with hot and cold shower. Free toiletries and slippers are provided. At Hotel Luna, guests can relax with a massage. A tour desk and luggage storage are also available.
Kapuluan Vista Resort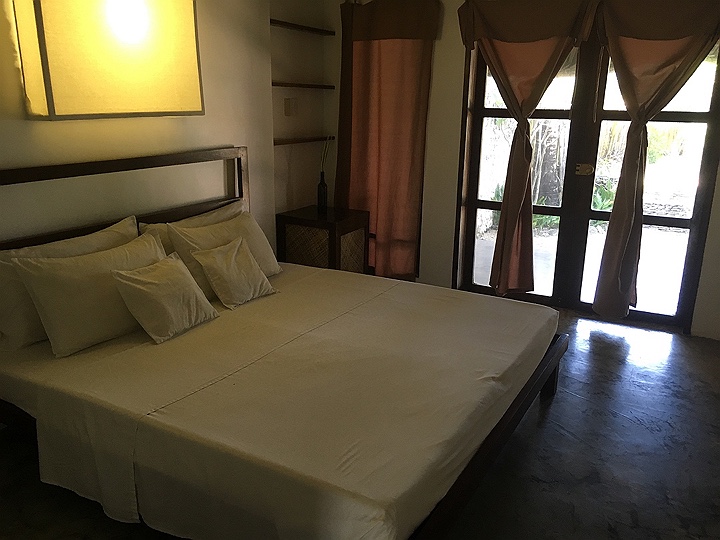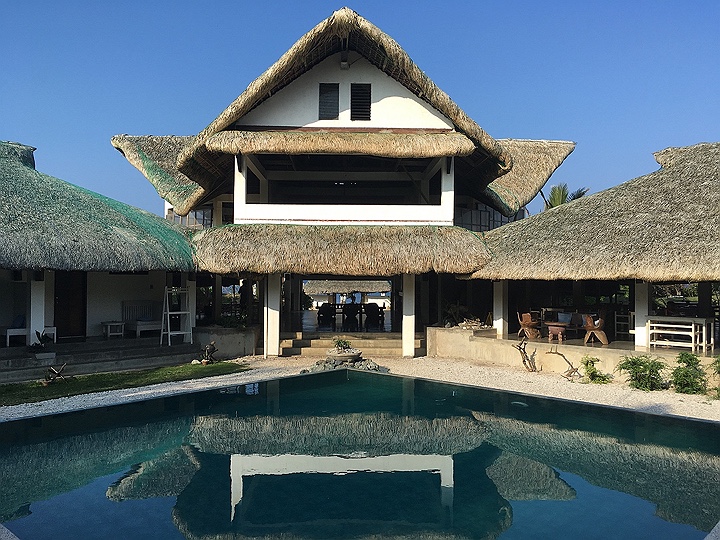 Kapuluan is situated about 20 kilometers from Pagudpud's Saud Beach. While they are located on the oceanfront, Kapuluan Vista Resort is not on the main beach known as the "Blue Lagoon" and thus away from the concrete monstrosities further down. It's haven of peace and quiet! Kapuluan beach area is quite rocky and not meant for swimming. The rooms are minimalist but modern and stylish. We prefer to book the deluxe rooms with loft for our guests. The food served at this resort a riff of Ilocano and Southern California cuisine and veggies are mostly grown at their own garden. The young owners are balikbayans from California.
Palacio De Laoag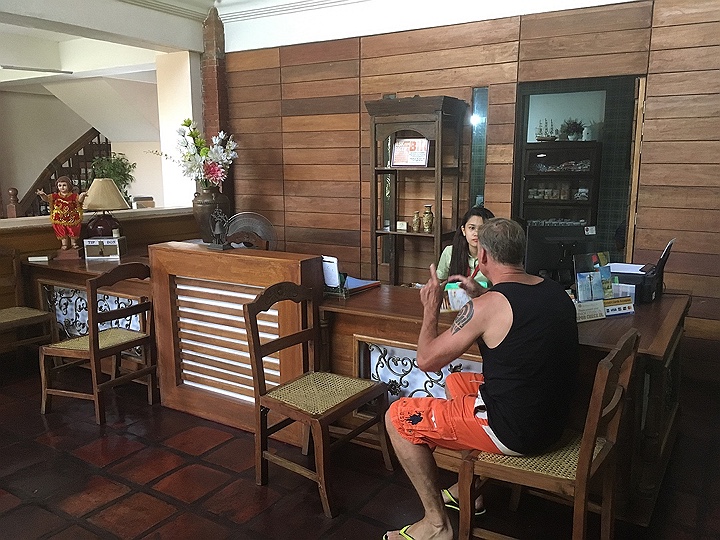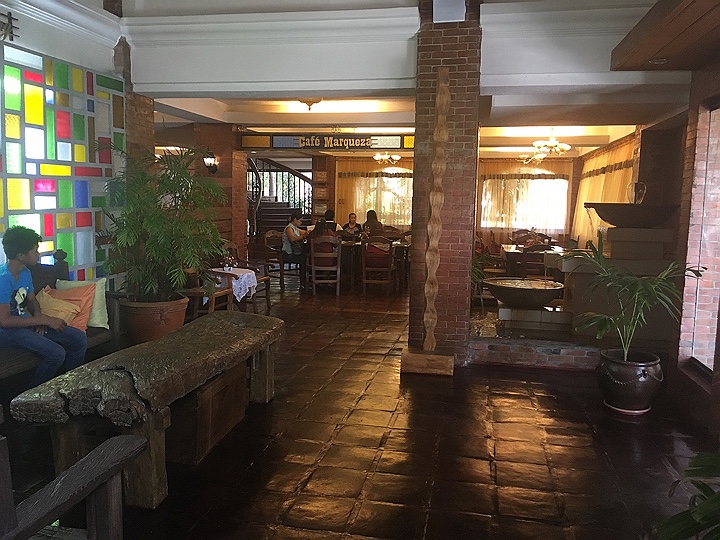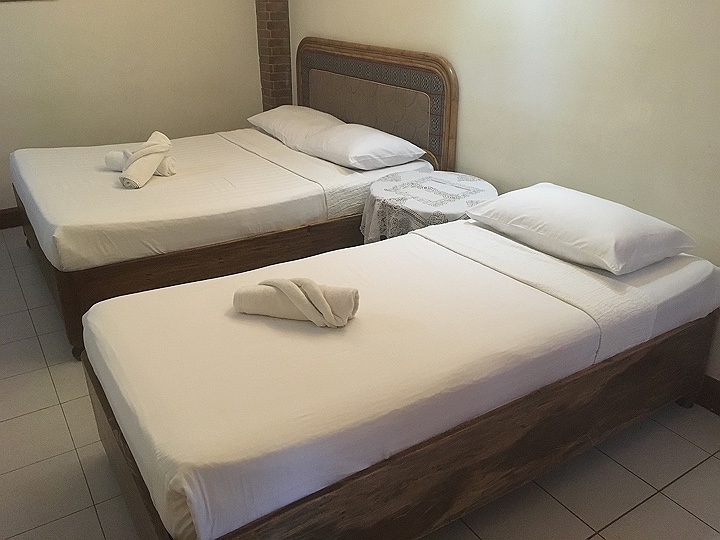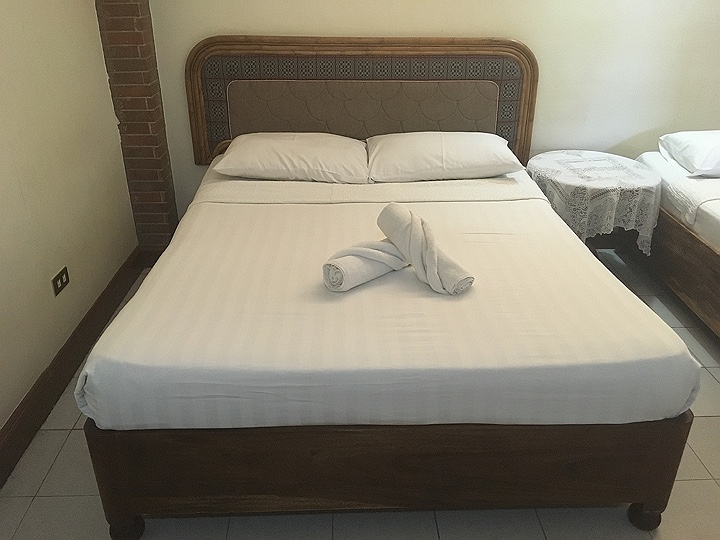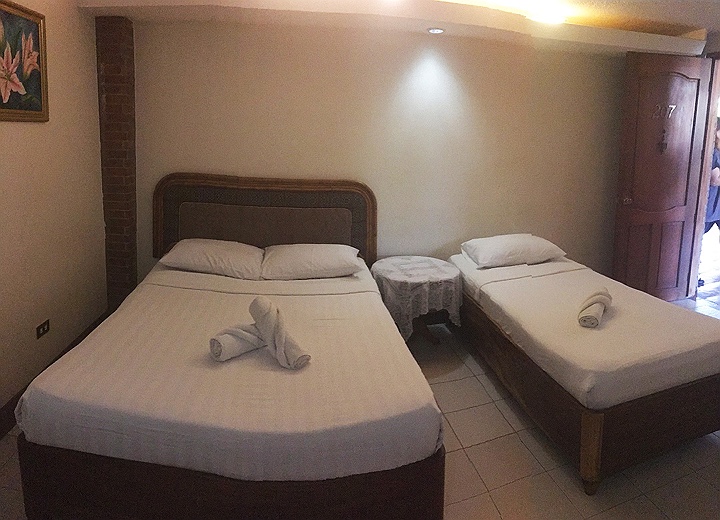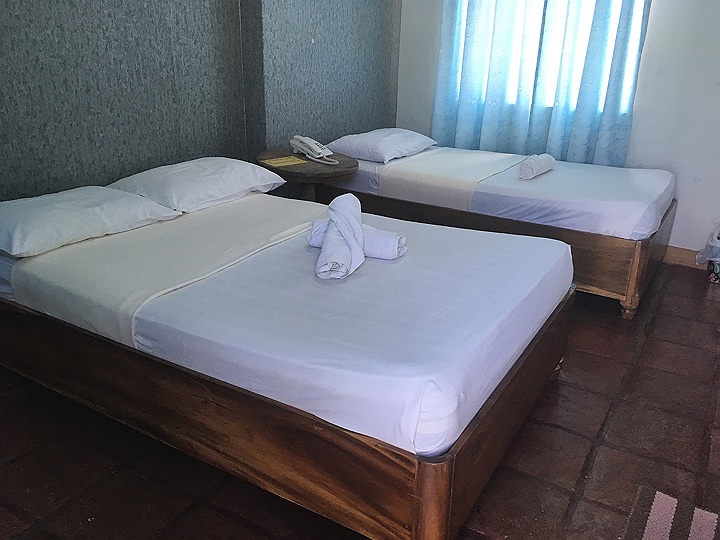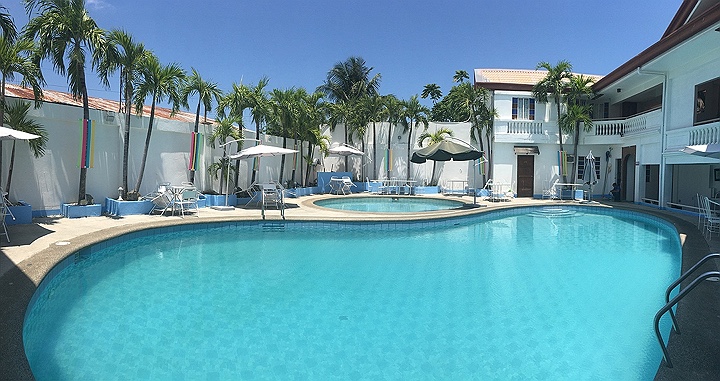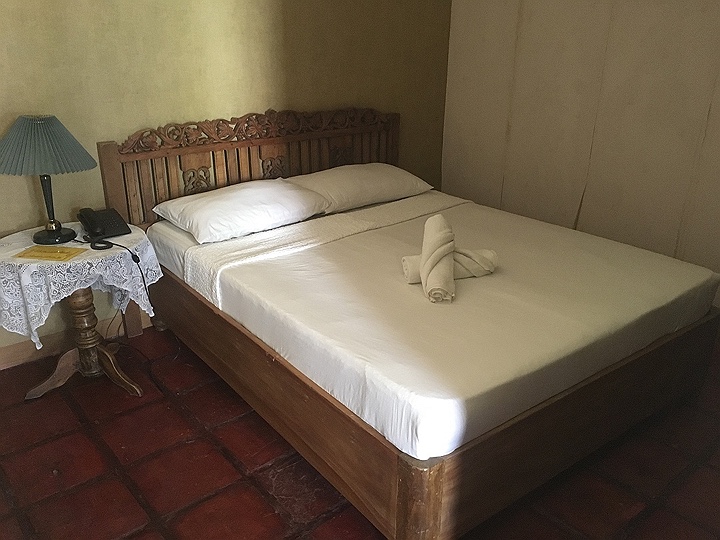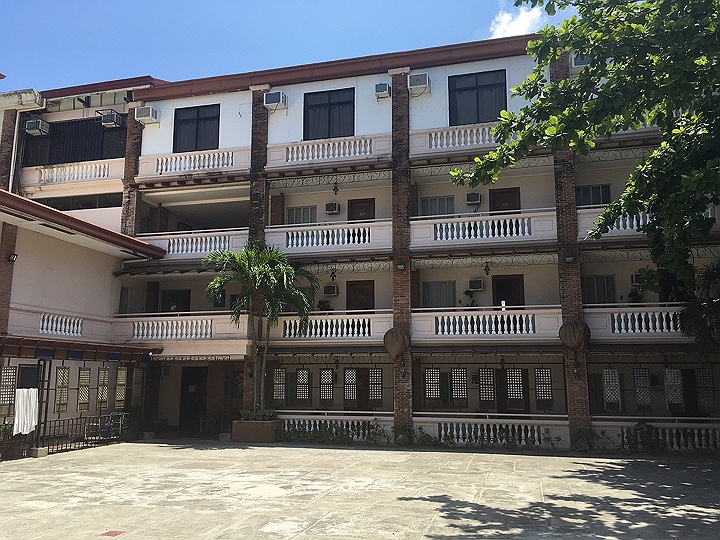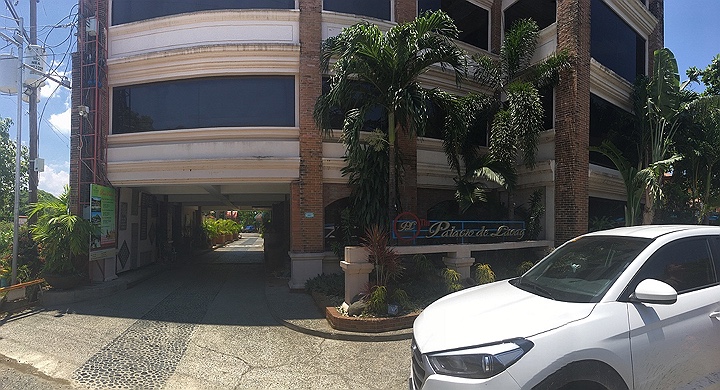 Php 1,750.00 per room per night base in twin share with breakfast.

The entrance looks impressive, it has a long driveway, parking is spacious, the lobby is warm and inviting. Palacio de Laoag is located for about 10-15 minutes away from the bus terminal. It's hotel very known in the City. Secured with guards 24/7, free wifi, hot and cold shower and cable channel TV. They also have a quite nice rather big swimming pool. Very accommodating staff but the downside rooms are not good. If ever our guest want to stay here we book a standard room in the new building.
Vigan Plaza Hotel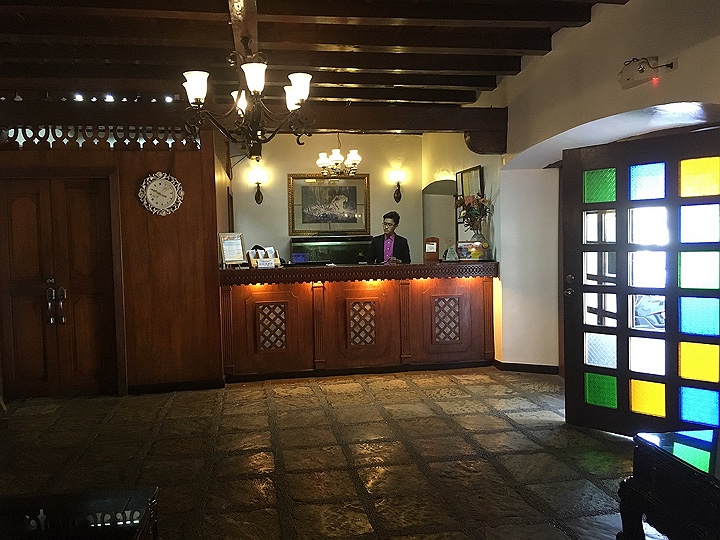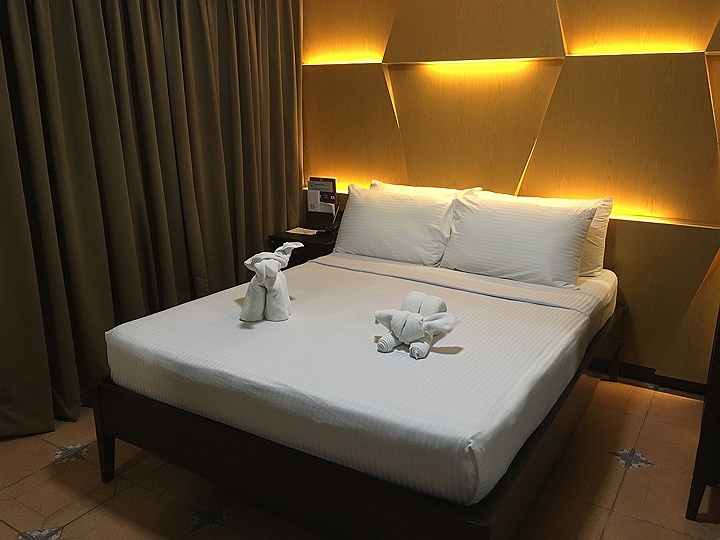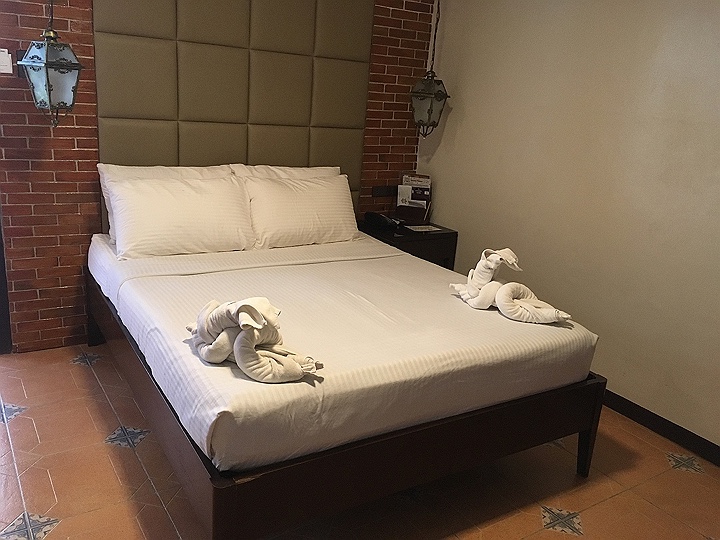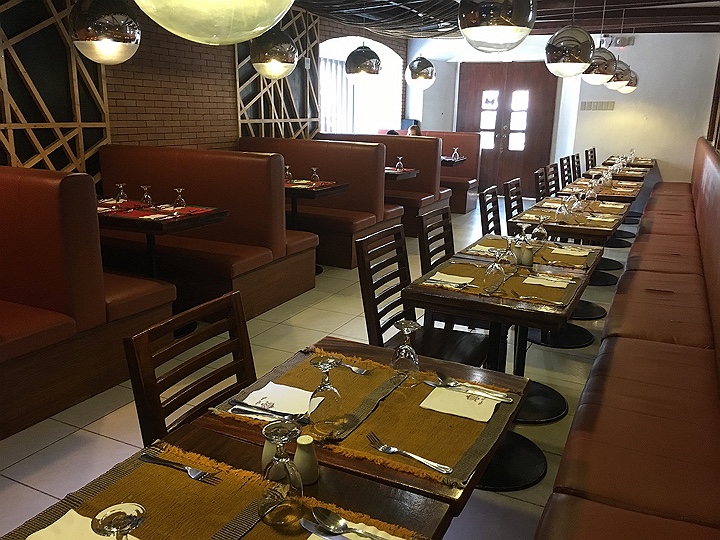 Php 3,200.00 per room per night base in twin share with breakfast.

This Hotel is strategically located in the heart of Vigan City and is just a stone's throw away from the cobbled stone Crisologo street, where many restaurants and shops are situated. The Hotel is full of antiques features, wooden floors, floor tiles and the old Hispanic Charm is evident everywhere. The Hotels offers a good breakfast and the staff is accommodating. We book the standard room as the deluxe room is just bigger and good for 3 persons. There is an in house Chinese Restaurant.

You can choose between matrimonial or single bed size. The room can only be accessed with electronic key card system. Modern amenities like IDD telephone, 21" cable television and well lit en-suite bathroom are provided for guests convenience. It is fully airconditioned. Private toilet & Bath, Hot & cold shower, writing desk with chair & Luggage rack.